Dutch Seam
Dutch Seam on siding, mix of MRD150 and MRD110, aluminum 1.0mm, PVDF finish colour Black (02)
Dutch Seam on siding, mix of models MRD194, MRD150, MRD110, aluminum 1.0mm, PVDF finish colour Ascot White (10)
Dutch Seam on roof, model MRD194, aluminum 0.8mm, PVDF finish colour Black (02)
Standing Seam panel. Concealed fasteners.
Installation : Vertically, on full surface or open framing. On roof, minimum slope 2:12.
Covering sizes : 279mm (11"), 381mm (15"), 489mm (19 ¼") width. Length cut upon request.  Minimum length 0.61mm (2 feet).
Material : Painted steel 24ga., painted aluminum 0.8mm (0,032"), 1.0mm (0,040"). High resistance PVDF finish (Kynar 500® PVDF or Hylar 5000®).
Fixation: Patented fasterner system making easier the expansion and contraction of panels to reduce the oil canning effect.
Available with or without stiffening ribs and striations.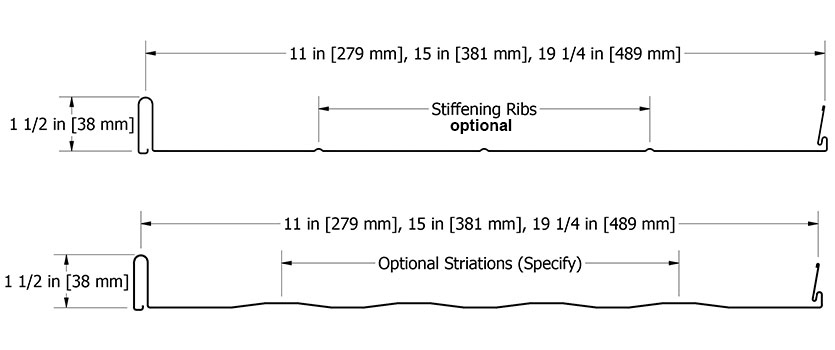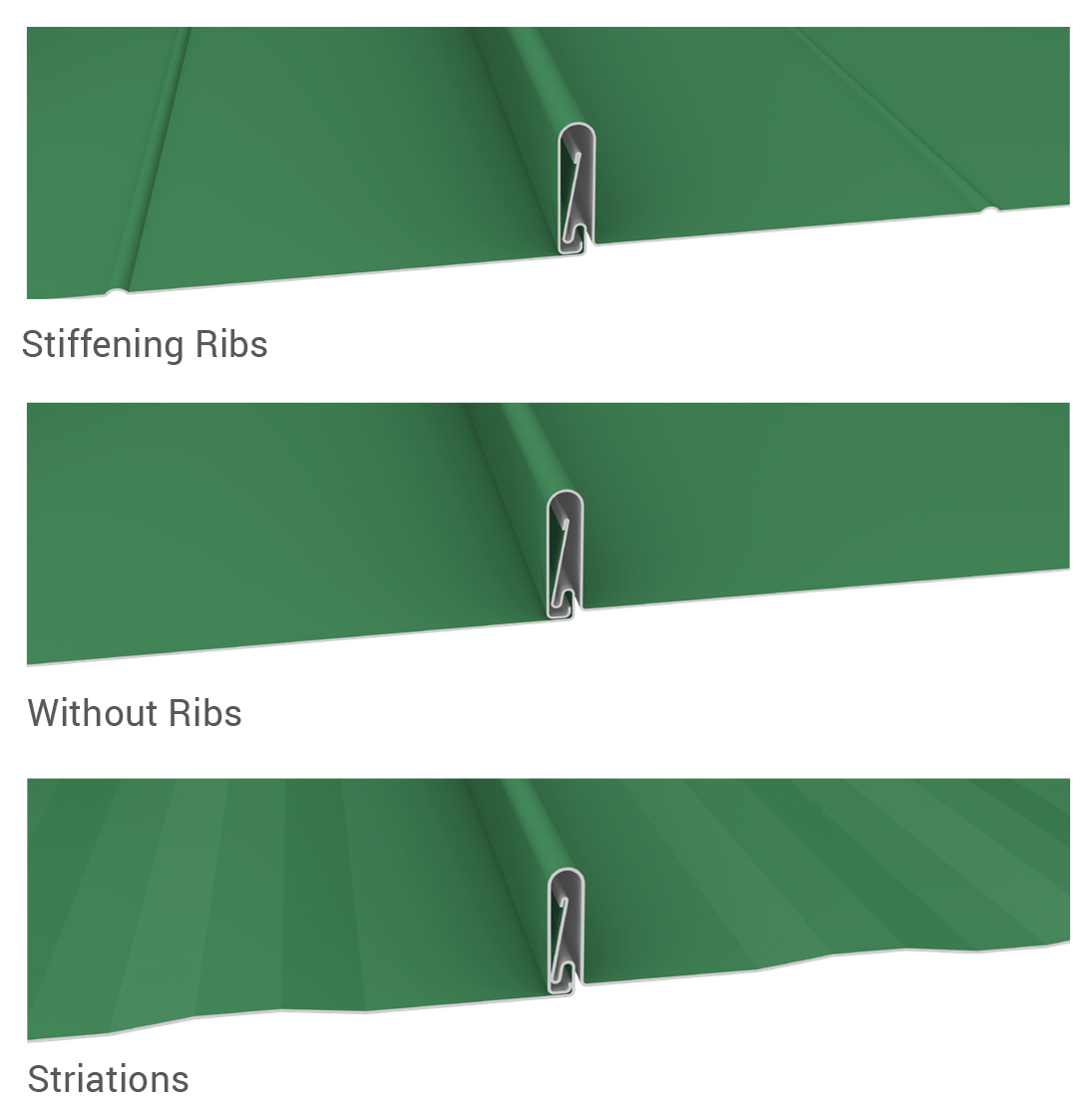 Clip system for the panel fastening. Concealed fastener system compatible with all models.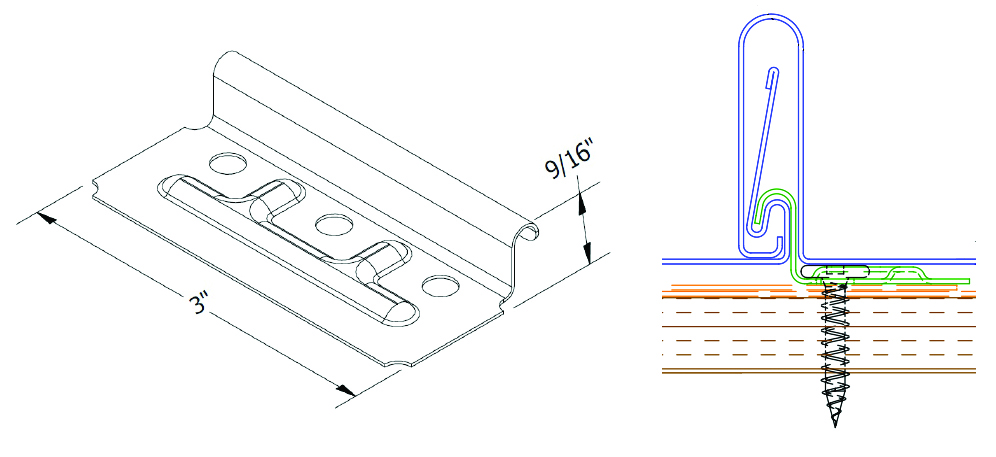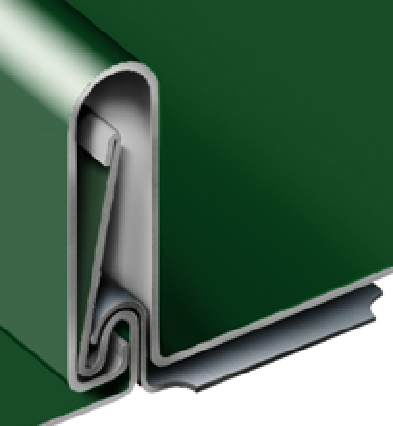 PVDF finishes standard colors (steel and aluminum)
PVDF matte colors (steel and aluminum)
PVDF Premium Finish (steel and aluminum)
Anodized finishes (aluminum only)
Galvalume Plus (steel only)
SEE THE PRODUCT IN INSTALLATION


SEE THE PROJECT IN PICTURES