Our architectural metal tiles are fabricated at a cutting-edge facility in Quebec by craftsmen with over forty years of experience.
The design of our products give you the freedom to create practically any design that you're inspired to create.
Our tiles allow a multitude of design combinations, while respecting the technical requirements.
---
TILE SHAPES AND SIZES   |   INSTALLATION PATTERNS   |   PANEL DESIGNS
---
TILE SHAPES AND SIZES ↑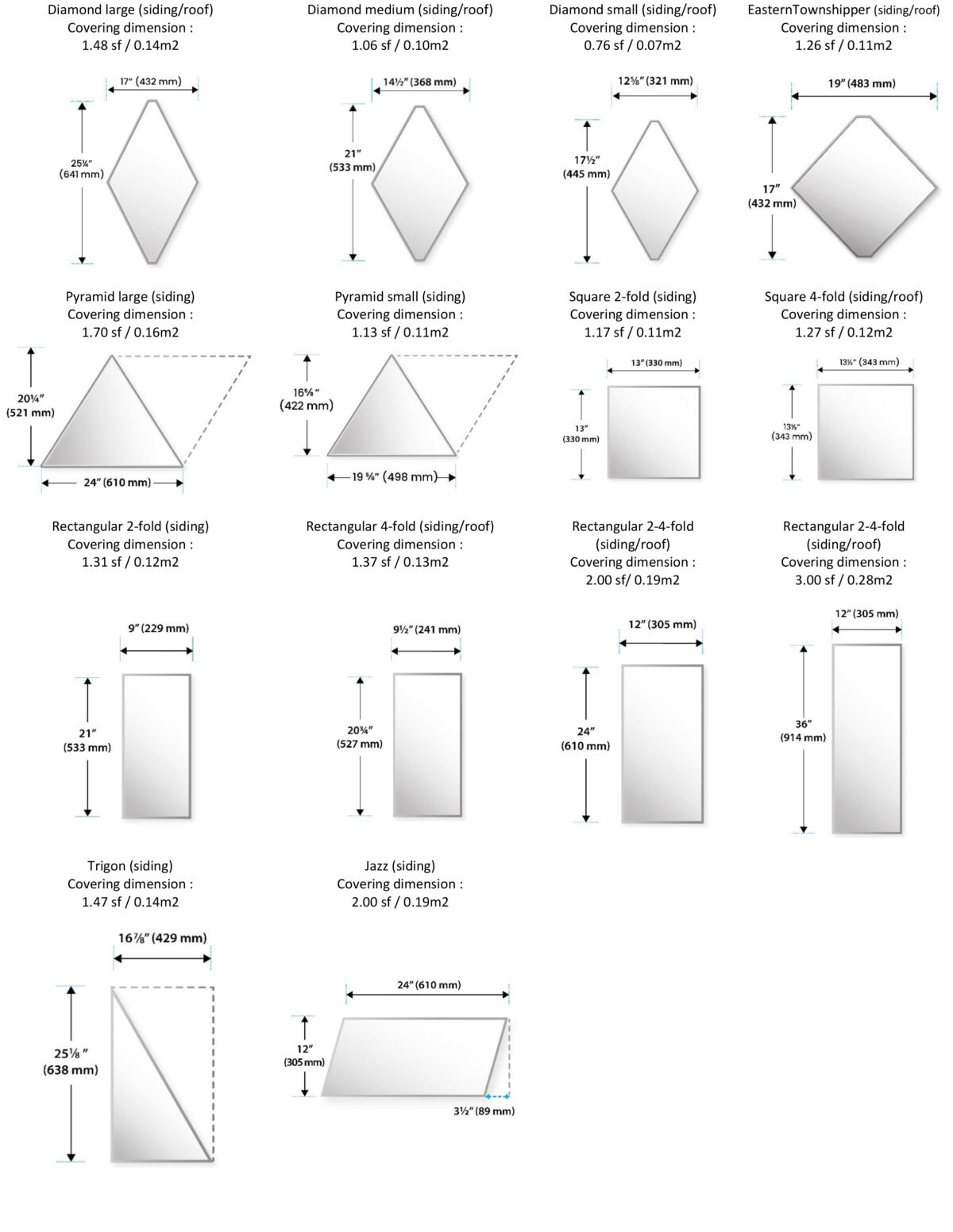 It is also possible to combine different models of tiles onto the same building.
By alternating a variation of colours, geometric forms, and sizes of the same shape, the design possibilities are endless.
All our roofing models can be installed on a vertical outdoor surface. Having been made to resist all the requirements of a roof, the vertical installation presents no problems whatsoever.
INSTALLATION PATTERN ↑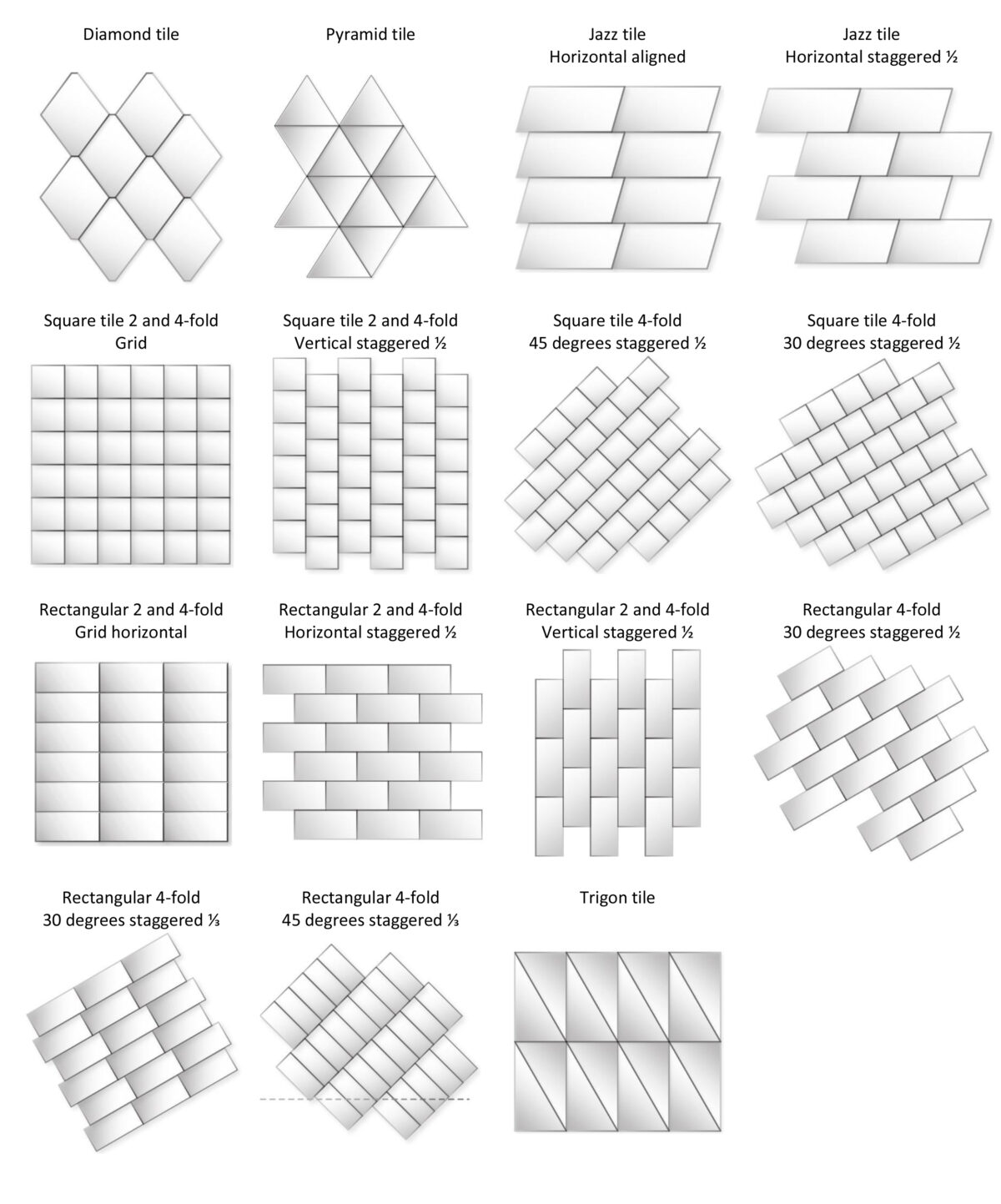 PANNEL DESIGN ↑