Design Wall
Design Wall model DWH120 6 inches uneven, steel 24ga., PVDF finish colour Champagne Premium (31). Horizontal installation.
Design Wall model DWF120, aluminum 0.8mmm, PVDF finish colour Ascot White (10). Vertical installation.
Siding panel. Concealed fasteners.
Installation : Horizontally, vertically, on full surface or open framing.
Covering size : 305mm (12") width. Length cut upon request.  Minimum length 0.91m (3 feet).
Material : Painted steel 24ga., painted aluminum 0.8mm (0,032"), 1.0mm (0,040"), 1.2mm (0,050"). High resistance PVDF finish (Kynar 500® PVDF or Hylar 5000®).
Perforated patterns also available with aluminum (see the perforated panel section).
Available with or without stiffening ribs.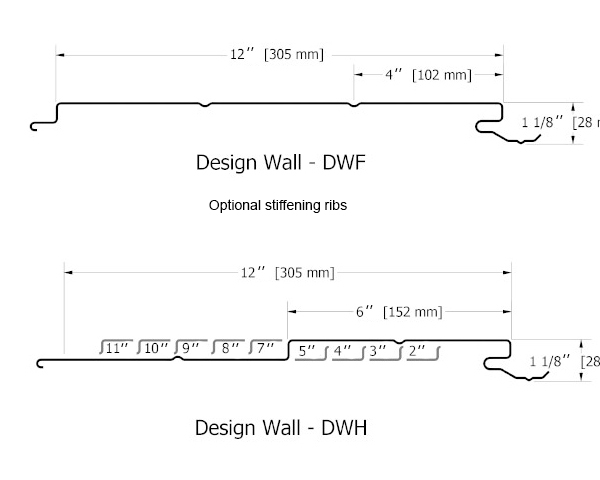 Concealed fastener system compatible with all models.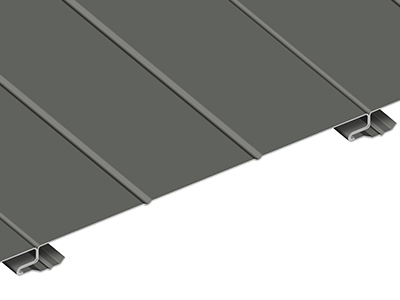 PVDF finishes standard colors (steel and aluminum)
PVDF matte colors (steel and aluminum)
PVDF Premium Finish (steel and aluminum)
Anodized finishes (aluminum only)
Galvalume Plus (steel only)
SEE THE PRODUCT IN INSTALLATION